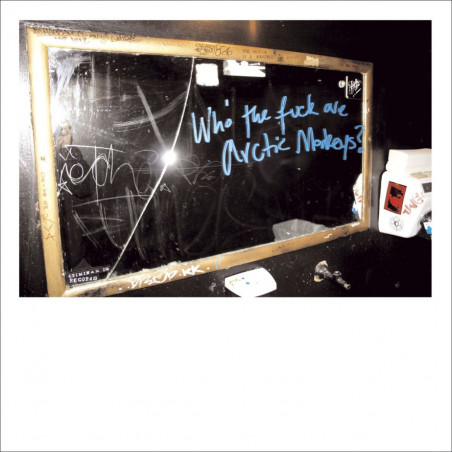  
Arctic Monkeys - Who The Fuck Are Arctic Monkeys (lp-vinilo 10")
Entrega en 6-8 días (aproximado según Correos)
ARCTIC MONKEYS - WHO THE FUCK ARE ARCTIC MONKEYS (LP-VINILO 10")
20 MAYO 2022
Detalles del producto
Ficha técnica
Formato

LP

Disponibilidad

Preventa
---
Descripción
Nueva tirada vinilo del EP Who the Fuck Are Arctic Monkeys?, descatalogado hace años, vía Domino.
Publicado originalmente en abril de 2006, las cinco canciones se grabaron y vieron la luz tres meses después de su icónico disco debut, Whatever People Say I Am, That's What I'm Not, y no solo se pueden encontrar aquí.
Cara A
1. The View From The Afternoon 03:38
2. Cigarette Smoker Fiona 02:58
3. Despair In The Departure Lounge 03:24
Cara B
1. No Buses 03:19
2. Who The Fuck Are Arctic Monkeys? 05:36
---
Comprar ARCTIC MONKEYS - WHO THE FUCK ARE ARCTIC MONKEYS (LP-VINILO 10") al mejor precio
¡Envío gratis a partir de 70€!
Envío a partir de 3,99€ o puedes recorgerlo gratis en Manacor o en Inca