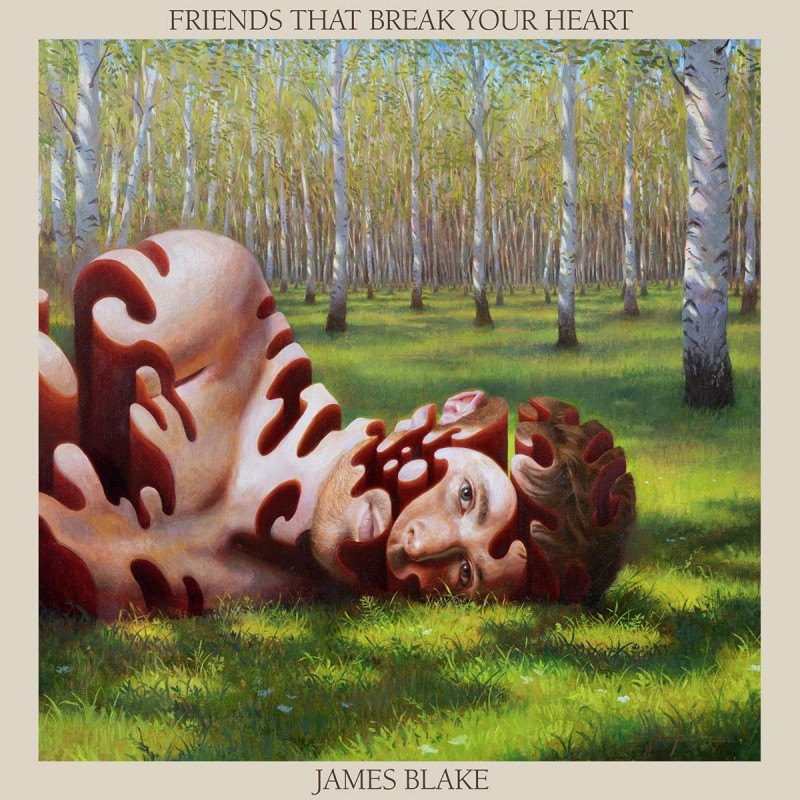  
James Blake - Friends That Break Your Heart (cd)
Entrega en 6-8 días (aproximado según Correos)
JAMES BLAKE - FRIENDS THAT BREAK YOUR HEART (CD)
08 OCTUBRE 2021
---
Descripción
El aclamado cantante, compositor, multi instrumentista y productor británico ganador del Grammy, JAMES BLAKE edita su nuevo álbum "Friends That Break Your Heart".
El quinto álbum de estudio del artista incluye 12 canciones y cuenta con colaboraciones notables. Co-producen nombres como Metro Boomin, Frank Dukes (Post Malone, Drake, The Weeknd, Lorde, Rosalia) y Take A Daytrip (Scheck Wes, Lil Nas X, Travis Scott & Kid Cudi) . En la composición, colaboran: Starrah (Rihanna, Travis Scott, Maroon 5, Megan Thee Stallion & Halsey), Ali Tamposi (5 Seconds of Summer, DJ Snake, Camila Cabello & Miley Cyrus), o Rick Nowels (Lana Del Ray, Stevie Nicks & Madonna). También hay "featurings" en algunas canciones, como la de Finneas en el primer single/vídeo "Say What You Will", SZA o Monica Martín entre otros.
"Friends That Break Your Heart" es el primer nuevo álbum de James Blake en tres años y "un disco de concepto" en palabras del artista. James ha trabajado estrechamente junto al artista Miles Johnston para diseñar una portada que sea un reflejo del álbum. El resultado es un compendio visual de las emociones que recoge el trabajo.
1.Famous Last Words.
2.Life Is Not The Same.
3.Coming Back (feat. SZA).
4.Funeral.5.Frozen (feat. JID & SwaVay).
6.I'm So Blessed You're Mine.
7.Foot Forward.
8.Show Me (feat. Monica Martin).
9.Say What You Will.
10.Lost Angel Nights.
11.Friends That Break Your Heart.
12.If I'm Insecure
---
Comprar JAMES BLAKE - FRIENDS THAT BREAK YOUR HEART (CD) al mejor precio

Tus datos están seguros.
Puedes consultar la política de privacidad en el pie de página.
¡Envío gratis a partir de 70€!
Envío a partir de 3,99€ o puedes recorgerlo gratis en Manacor o en Inca

Compra tranquilo, puedes devolverlo hasta 14 días después de recibirlo si no estás satisfecho. El producto debe estar sin usar o bien ser defectuso.