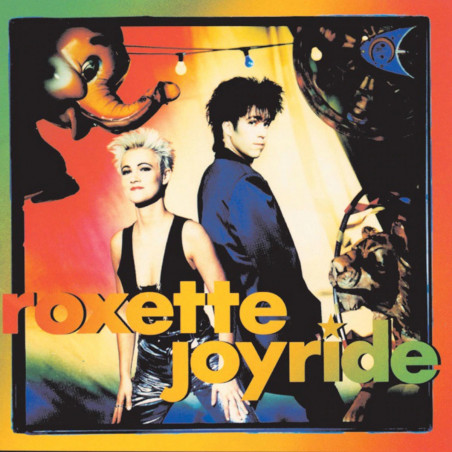  
Roxette - Joyride 30th Anniversary Special Edition (lp-vinilo)
Entrega en 6-8 días (aproximado según Correos)
ROXETTE - JOYRIDE 30TH ANNIVERSARY SPECIAL EDITION (LP-VINILO)
26 NOVIEMBRE 2021
---
Descripción
Este año Roxette celebra el 30 aniversario de su tercer álbum; "Joyride", el disco más exitoso y vendedor de su carrera, que posicionó a al dúo formado por Per Gessle y Marie Fredriksson en lo más alto de las listas.
Para celebrar el 30 aniversario de "Joyride" se publica en VINILO NEGRO.
Joyride
Hotblooded
Fading Like A Flower (Every Time You Leave)
Knockin' On Every Door
Spending My Time
Watercolours In The Rain
The Big L.
(Do You Get) Excited?
Small Talk
Physical Fascination
Things Will Never Be The Same
Perfect Day
---
Comprar ROXETTE - JOYRIDE 30TH ANNIVERSARY SPECIAL EDITION (LP-VINILO) al mejor precio
¡Envío gratis a partir de 70€!
Envío a partir de 3,99€ o puedes recorgerlo gratis en Manacor o en Inca