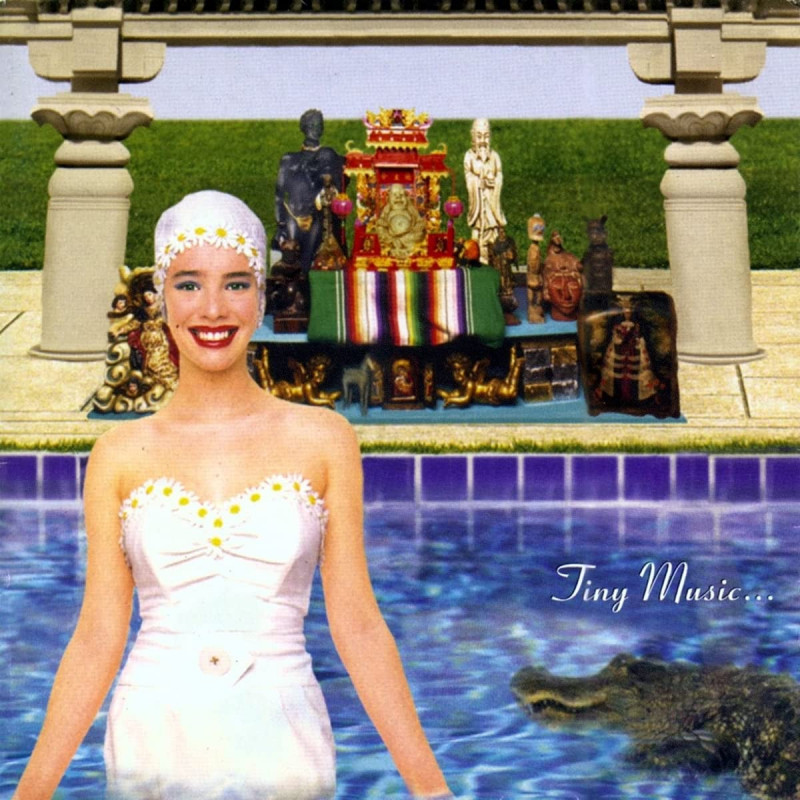  
Stone Temple Pilots - Tiny Music…songs From The Vatican Gift Shop (25th Anniversary Deluxe Edition) (cd)
Entrega en 6-8 días (aproximado según Correos)
STONE TEMPLE PILOTS - TINY MUSIC…SONGS FROM THE VATICAN GIFT SHOP (25TH ANNIVERSARY DELUXE EDITION) (CD)
23 JULIO 2021
---
Descripción
Celebrando el 25 aniversario de su lanzamiento original, STONE TEMPLE PILOTS publica una edición SUPER DELUXE de su tercer álbum de estudio; "Tiny Music… Songs for the Vatican Gift Shop".
Disc One: Original Album 2021 Remaster
1. "Press Play"
2. "Pop's Love Suicide"
3. "Tumble In The Rough"
4. "Big Bang Baby"
5. "Lady Picture Show"
6. "And So I Know"
7. "Trippin' On A Hole In A Paper Heart"
8. "Art School Girl"
9. "Adhesive"
10. "Ride The Cliché"
11. "Daisy"
12. "Seven Caged Tigers
---
Comprar STONE TEMPLE PILOTS - TINY MUSIC…SONGS FROM THE VATICAN GIFT SHOP (25TH ANNIVERSARY DELUXE EDITION) (CD) al mejor precio

Tus datos están seguros.
Puedes consultar la política de privacidad en el pie de página.
¡Envío gratis a partir de 70€!
Envío a partir de 3,99€ o puedes recorgerlo gratis en Manacor o en Inca

Compra tranquilo, puedes devolverlo hasta 14 días después de recibirlo si no estás satisfecho. El producto debe estar sin usar o bien ser defectuso.