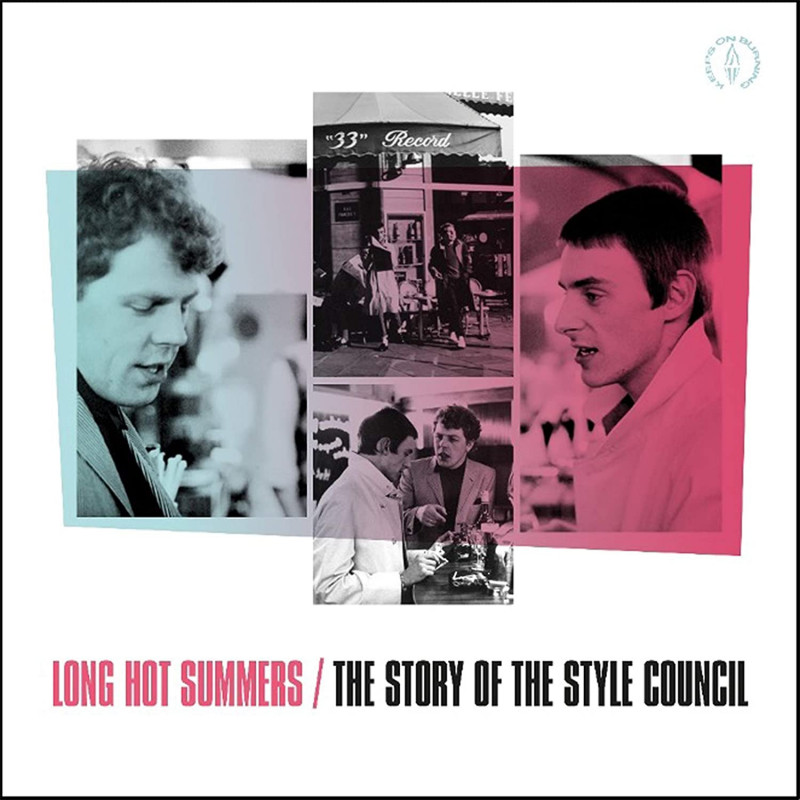  
The Style Council – Long Hot Summers: The Story Of The Style Council (3 Lp-vinilo)
Entrega en 6-8 días (aproximado según Correos)
THE STYLE COUNCIL – LONG HOT SUMMERS: THE STORY OF THE STYLE COUNCIL (3 LP-VINILO)
30 OCTUBRE 2020
Detalles del producto
Ficha técnica
Formato

LP3
---
Descripción
Después de que Paul Weller decidiera disolver The Jam, se adentró en una nueva aventura musical llamada The Style Council. La banda estaba formada por Mick Talbot, DC Lee y Steve White junto a Weller. En 4 años, la banda lanzó tantos álbumes y 17 sencillos, de los cuales Shout To The Top, Have You Ever Had It Blue y Long Hot Summer se encuentran entre sus sencillos más exitosos.
Este conjunto de 2 CD contiene 37 canciones. Todas las pistas se han remasterizado en Abbey Road. A continuación, por supuesto, todos los singles y también una serie de pistas de álbumes y algunas rarezas. La descripción general definitiva para los entusiastas del Style Council y Paul Weller.
Side A
1.   Headstart for Happiness
2.   Long Hot Summer
3.   My Ever-Changing Moods
4.   Walls Come Tumbling Down!
5.   Party Chambers
Side B
1.   Wanted (or Waiter, There's…)
2.   Shout to the Top!
3.   It Just Came to Pieces in My Hands
4.   Come to Milton Keynes
5.   Why I Went Missing
6.   Waiting
Side C
1.   Ghosts Of Dachau
2.   Down in the Seine
3.   The Paris Match
4.   Life at a Top People's Health Farm
5.   Dropping Bombs On The Whitehouse (Extended version)
Side D
1.   Speak Like a Child
2.   The Lodgers (Or She Was Only…)
3.   Money Go Round
4.   You're the Best Thing
5.   How She Threw It All Away
Side E
1.   A Man of Great Promise
2.   The Piccadilly Trail
3.   A Solid Bond in Your Heart
4.   Sweet Loving Ways
5.   Promised Land
6.   It Didn't Matter
Side F
1.   Have You Ever Hat It Blue
2.   Spin' Drifting
3.   Here's One That Got Away
4.   Changing of the Guard
5.   My Ever-Changing Moods (Demo)
---
Comprar THE STYLE COUNCIL – LONG HOT SUMMERS: THE STORY OF THE STYLE COUNCIL (3 LP-VINILO) al mejor precio
Tus datos están seguros. Puedes consultar la política de privacidad en el pie de página.

¡Envío gratis a partir de 59€! Envío a partir de 2,95€ o puedes recorgerlo gratis en Manacor o en Inca

Compra tranquilo, puedes devolverlo hasta 14 días después de recibirlo si no estás satisfecho. El producto debe estar sin usar o bien ser defectuoso.